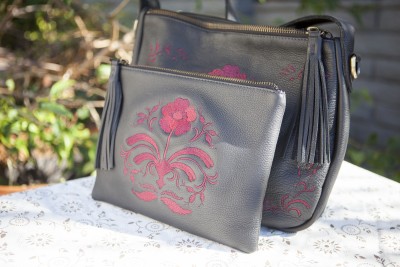 folk festival
How about a little Swedish traditional kurbits embroidery for all my boho chic girlies?
This is the best everyday bag with a lot of zip pockets and a long detachable strap.
It transitions great into the evening in case you won't have time to go home, before your  girls night out!
Not in stores yet, but you can get yours first before it hits the stores, just contact me here
Alberta Ferretti
Catalina wristlet with swedish kurbits embroidery, not in stores yet contact me here
  Anna Sui 
I can offer the following colors: Black, Cream, White, Aqua, Plum and Lt Gray, just let me know what you like!
xxoo/P