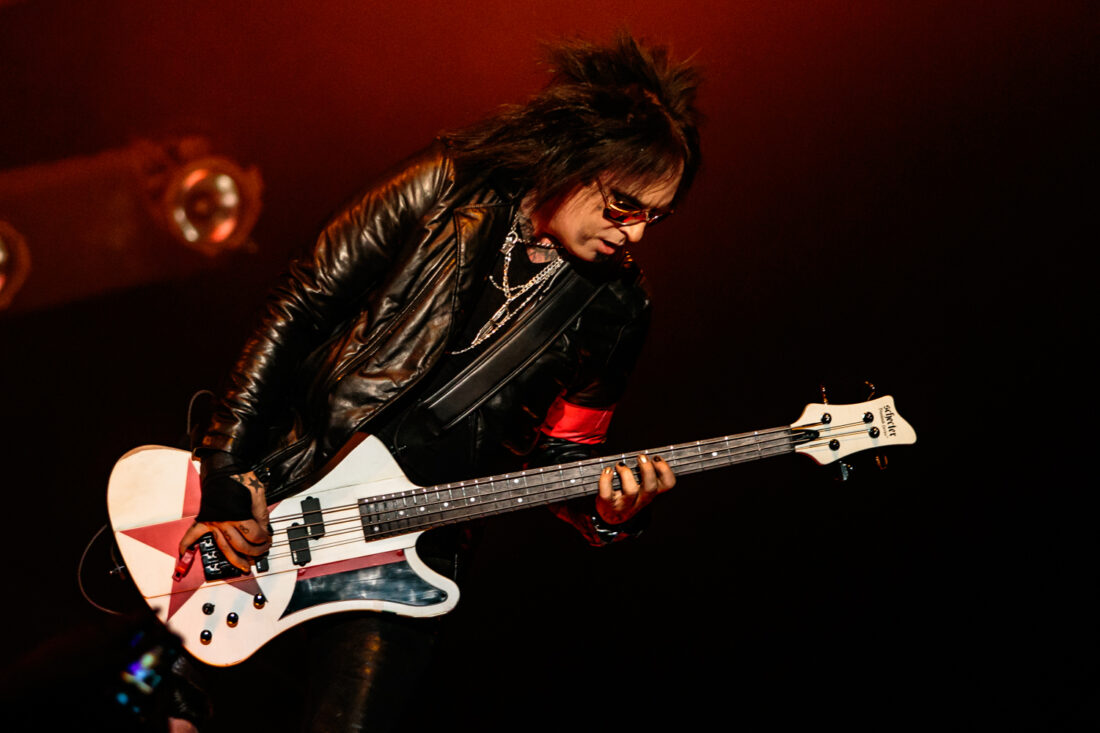 Nikki Sixx
Got called to make three custom bass straps for Mötley Crue bass player
 Nikki Sixx.
He wanted his straps to be extra long and padded, also with his special color –
R E D
We went to the rehearsal studio to drop off the goods, we had brought our Freya, so when we first meet him he fell in love with her…go figure.! Asked us to let her off leash and she was bolting through the studio loving all the attention!
It was great meeting him, he was super nice and just loved his straps !
He is out on tour with his group SixxAm and later with the Mötleys
above photo: Karen Mandall Photography